A place to drop things of a temporary nature.

Two pictures of the AC100 tube as used in early Garod AC powered sets circa 1926...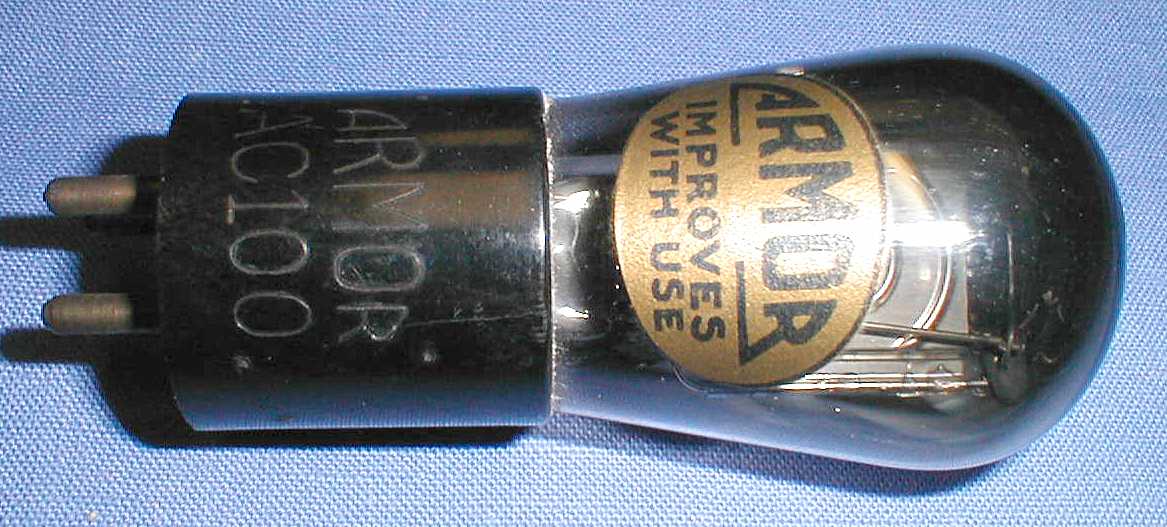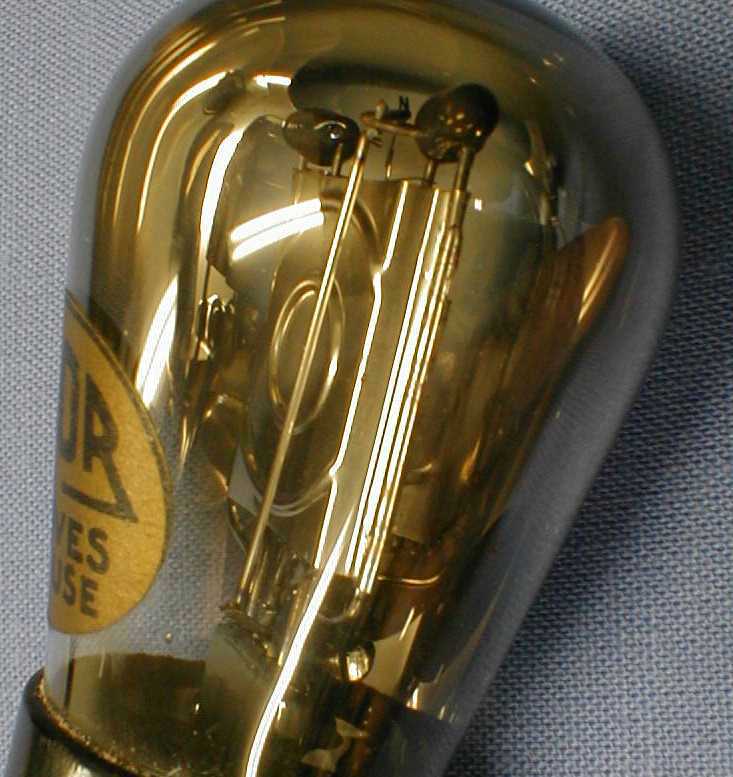 I don't have any info on these tubes other than to know that they do have a real low voltage filament with a lot of mass.  The glass beads at the top and heavy gauge wire in the press would probably keep down the microphonics when used as detector or first audio....

For what it is worth, my Garod receiver chassis has 3 Type 26 tubes in the RF and a Type 199 detector.

The power supply box has the AC100 as the first audio driving a Type 210 with power being supplied by a Type 281

This tube mix does not fit the two Riders schematics I have.

Sorry but I don't have time, right now, to buzz out the power supply to see if the tubes in my set are correct for the circuit...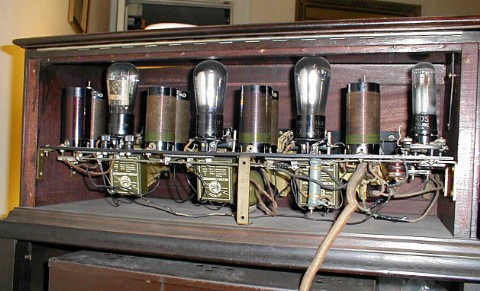 Click here to add your text.

Here is an inside shot... I did not open the back to show you the view...  I just realized I DON"T HAVE THE BACK!  Any chance you can show me a picture of what it should look like?  Better yet, trace it out on a sheet of paper....  Any help would be appreciated!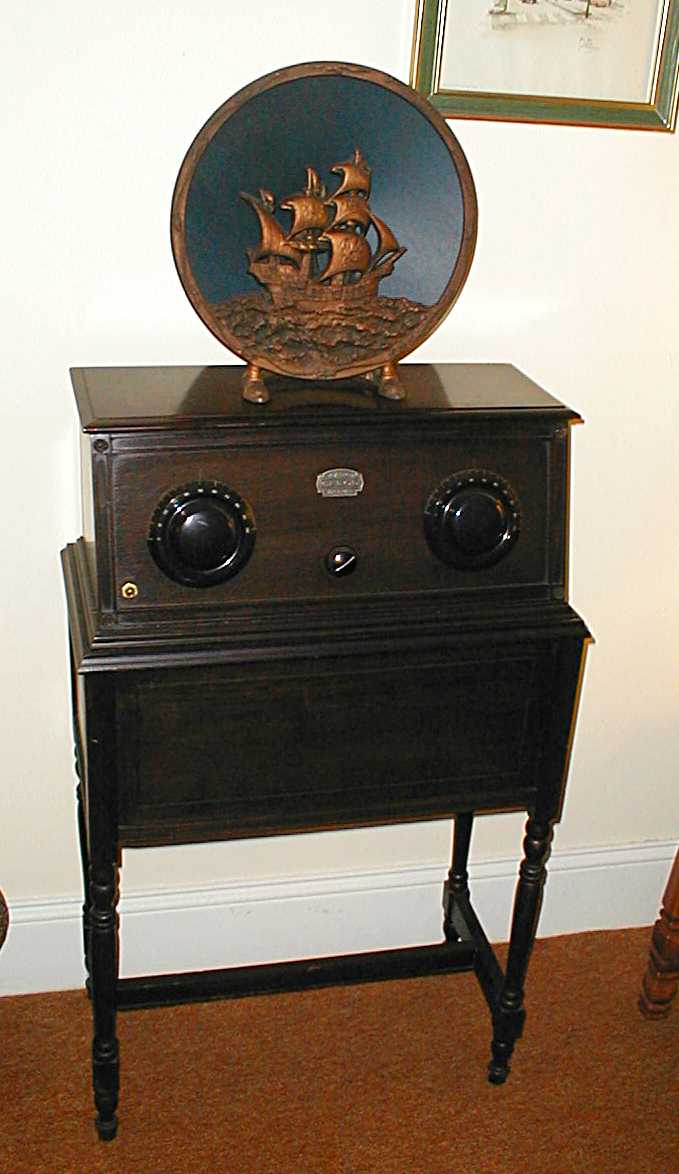 My Garod AC set with Tower cone speaker.  Sorry about the dark picture.... Need to photograph against a more neutral background..