Even though I'm posting these pictures of my collection in late 2012, they date from December 2005.  Just before having an open house that year...  I continue to add stuff so maybe there are more like 1300 items on display.  These pictures don't show it all.

The picture files are fairly small to make page loading faster.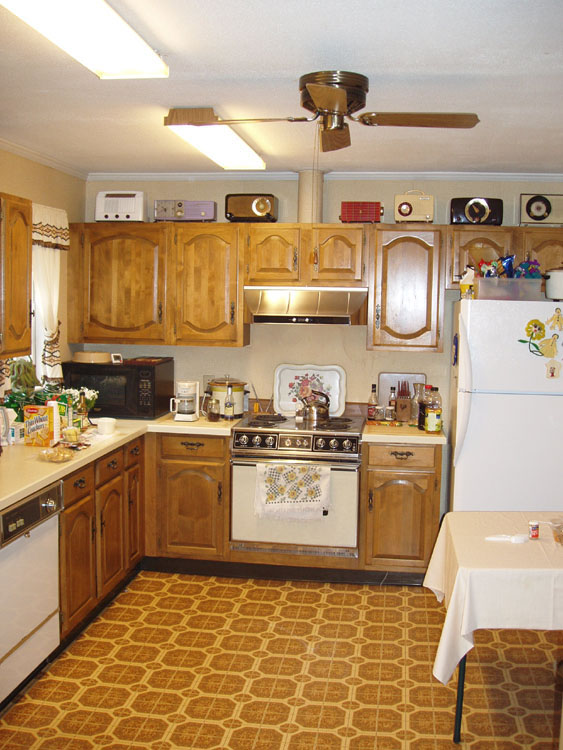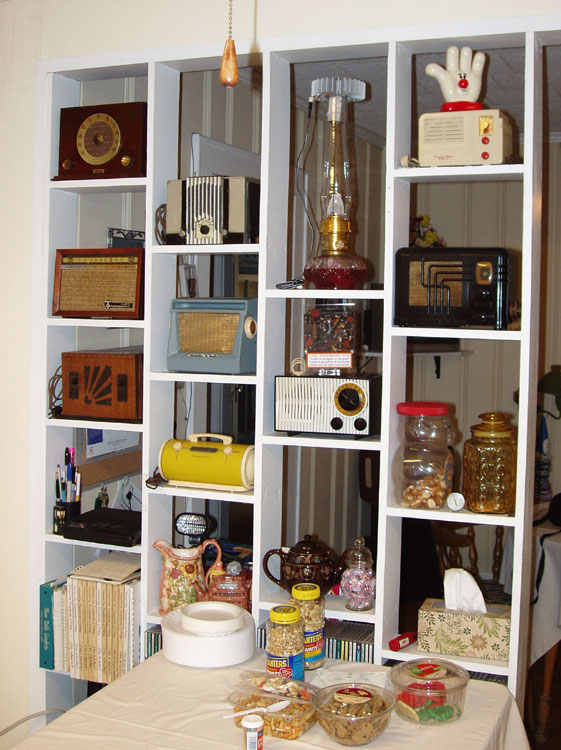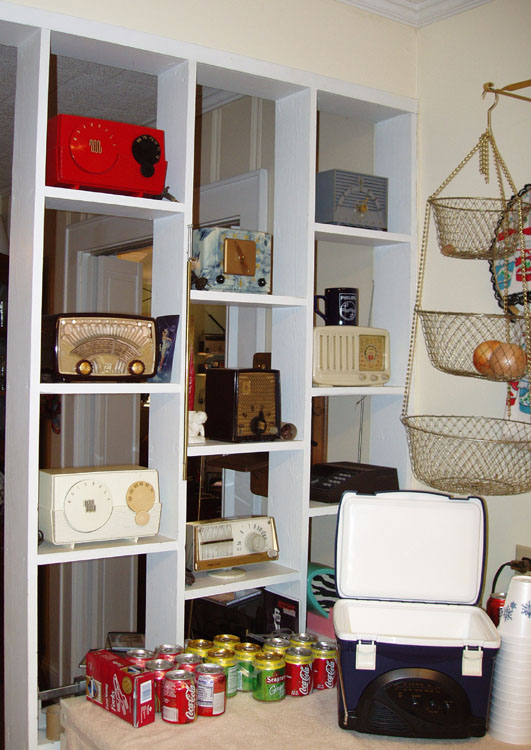 Visitors come in through the back door and into the kitchen.  I have the tops of the cabinets full of radios designed for the kitchen and bedroom.  They range from 1940 to about 1962.  There are a few unusual ones like a 1948 Zenith FM only, a Hotpoint made in Brazil, a GE with a short wave band (think A-Bomb & the 'Ruskies'.

The open shelving between the kitchen and dining area has a few interesting sets...  (Picture above) Of note is a 1933 Kadette Model B in black and silver, Heathkit's first transistor radio (built by a young teen girl), Setchel-Carlson bed radio & Pacemaker radio made in New Zealand.

To the left are a mid 50's French Philips set with its dial markings printed on a silk speaker grill cloth.  Two Motorola 52R series sets the red one having a conventional hand wired metal chassis, the white one having the worlds first printed circuit board in a consumer electronics device.

An Emerson set in swirled blue styrene plastic. (Too bad it is not blue Catlin.)

Yep, my sister made sure I had an ice chest with a built-in transistor radio...